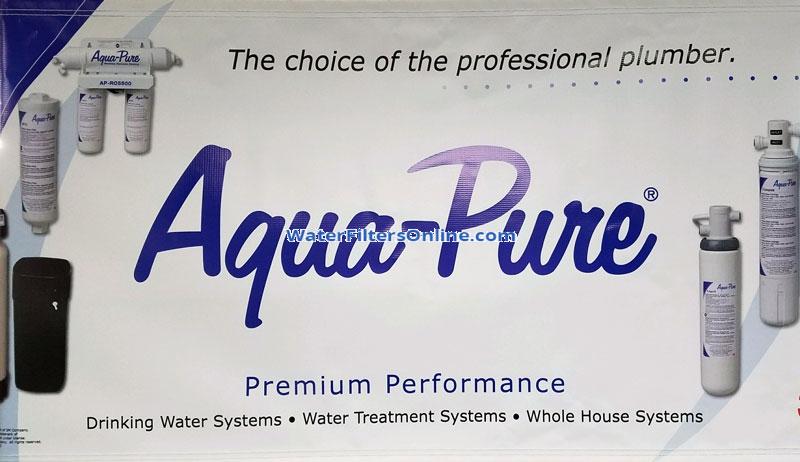 Aqua-Pure Water Filters
Aqua-Pure 3M Replacement Water Filters. Previously sold as CUNO AquaPure
3M™ Aqua-Pure™ Branded products offer you a full line of water filtration and treatment products that may be professionally installed, ranging from under sink drinking water systems to whole house treatment and filtration. Systems are available for any size home.Aqua-Pure 3M Replacement Water Filters were previously sold as CUNO AquaPure brand replacement water filters, reverse osmosis membranes and replacement parts for RO pure water drinking systems. aka Aqua-Pure or AquaPure drinking water filters. The preferred brand of choice by independent plumbers for many decades.
A History of Innovation
For more than a century, 3M has applied innovation and technology to improving their customers' lives and supporting their business goals. Today the company, from its headquarters in St. Paul, Minnesota, serves industrial and commercial customers and consumers in nearly 200 countries. The 3M brand, across thousands of products, represents consistency, superior quality, and value. 3M's success begins with its culture of creative collaboration that inspires a never ending stream of powerful technologies and product solutions that make life better. 3M has an ability to apply technologies — often in combination — to an endless array of real-world customer needs. Of course, all of this is made possible by the people of 3M, and their singular commitment to make life easier and better for people around the world. 3M is committed to providing innovative, cost-effective products that help protect people, equipment, and our environment. 3M Purification Inc. (formerly CUNO Incorporated), provides filtration and separation solutions for residential, food service, science labs, industrial, marine, and other applications.


* 3M PURIFICATION ® IS THE REGISTERED TRADEMARK OF 3M INC., THE MANUFACTURER OF 3M PRO, SQC, WATER FACTORY, CUNO, AQUA-PURE ® BRANDS OF RO REVERSE OSMOSIS, 3M FULL FLOW SYSTEMS, 3M WHOLE HOUSE SYSTEMS, 3M UNDER SINK DRINKING WATER SYSTEMS, 3M DEDICATED FAUCET SYSTEMS, AQUA-PURE REFRIGERATOR AND ICE MAKER FILTERS, OCS COFFEE AND RELATED WATER TREATMENT EQUIPMENT. AKA AQUAPURE, COOLER MATE, FAUCET MATE, 3M PRO and SQC SANITARY QUICK CHANGE