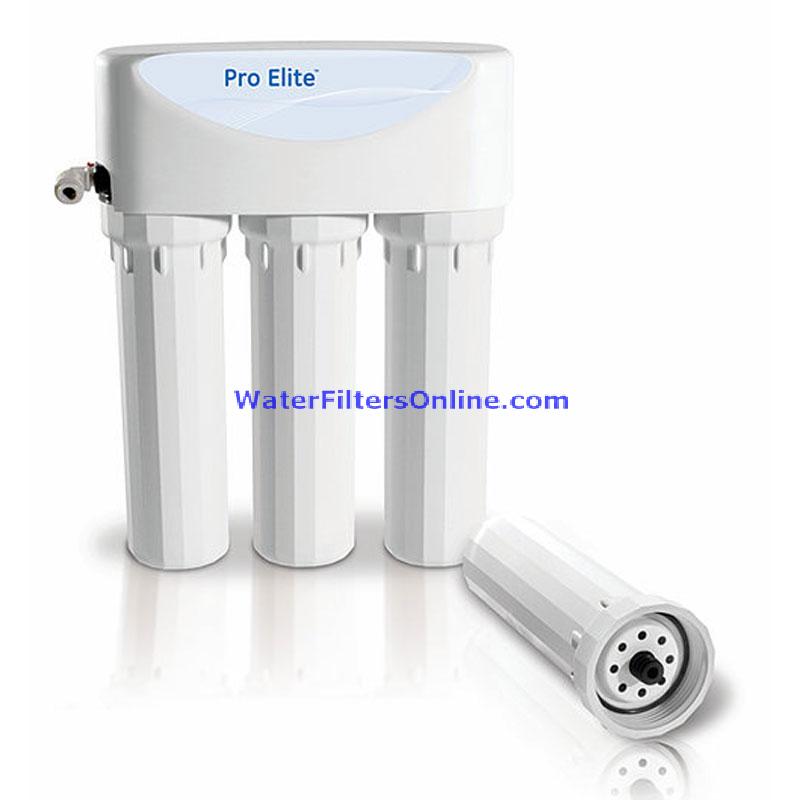 GE Pro Elite RO-450
GE Pro Elite RO-450 Compatible Replacement Water Filters and Reverse Osmosis Membranes
Replacement carbon block water filters for GE Pro Elite RO-450 RO Reverse Osmosis systems. 50 GPD compatible replacement RO reverse osmosis membranes and repair parts.
Simply enter your Feed Water TDS and RO Water TDS into the boxes above and click "Submit". The percentage of TDS (total disolved solids) rejection will be displayed. We normally recommend membrane replacement once you drop below 75%. This may vary in areas with high TDS in the feed water. Let the tap water and reverse osmosis water run for a few seconds before drawing your sample.

See our selection of TDS meters under Water Tests. Knowing the rejection rate is the only wat to know if it is time to replace your reverse osmosis membrane.
---
---
* GE Pro Elite ® is the registered trademark of GE, the manufacturer of GE Pro Elite ® brand water treatment equipment. The replacement filters and membranes listed above are not manufactured or endorsed by GE Pro Elite. Rather, these filters and membranes are manufactured by other companies. While these filters and membranes are compatible for use in GE Pro Elite ® AQPC-35 brand water treatment equipment, we make no representation as to whether using these filters and membranes is consistent with the warranty and specifications applicable to GE Pro Elite ® equipment.