Here are the typical shipping times for UPS shipments from WaterFiltersOnline.com.
Our warehouse is located in Huntington, Indiana. 46750 USA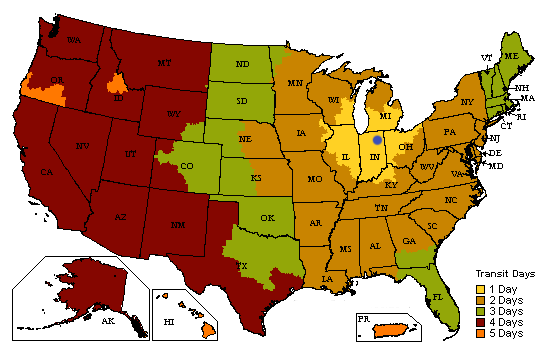 This is our warehouse and shipping center. We stock replacement water filter cartridges, reverse osmosis membranes, reverse osmosis systems, faucets, water tests and a complete parts department for most brands of drinking water filtration systems.